Photographs, and our reactions to them, make us think both about the moment captured and the moment we are in now. Divided into eight sections, these photographs capture events that are monumental and public, and others that are introspective and personal. As is so often the case, some fall in between.
More than 300 Smithsonian community members submitted photographs for this year's show. The 32 winning entries reveal each photographer's point of view—and give us a chance to experience the moments that brought them joy, hope, or inspiration.
Secretary's Welcome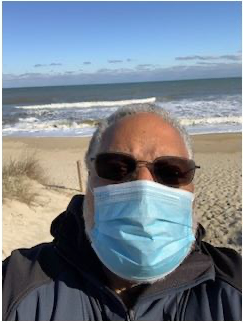 Welcome to the Smithsonian Staff Photo Show: Capturing the Moment. The title evokes everything brought by this year of pandemic. The show is a needed tonic, reminding us of the world's grace and beauty, much of it seen through the talented lenses of our own resident photographers. This year's format also captures the moment in that the show is available online for the first time, with a wider range of categories than ever.  
Thanks to the Smithsonian Community Committee for making this event happen despite the year's challenges. Thanks also to everyone who judged the many outstanding entries. And thanks to you for supporting the accomplishments of our colleagues and friends throughout the Institution. I invite you to reach out and let them know how much you appreciate them.